Now is a great time to go leaf-peeping and see peak fall foliage in and near New York City. Below is a list of some of our favorite spots that your whole family will enjoy. Be sure to bring your masks, don't forget your camera and have a great time playing in the leaves. This is the most beautiful time of year and it will be over soon.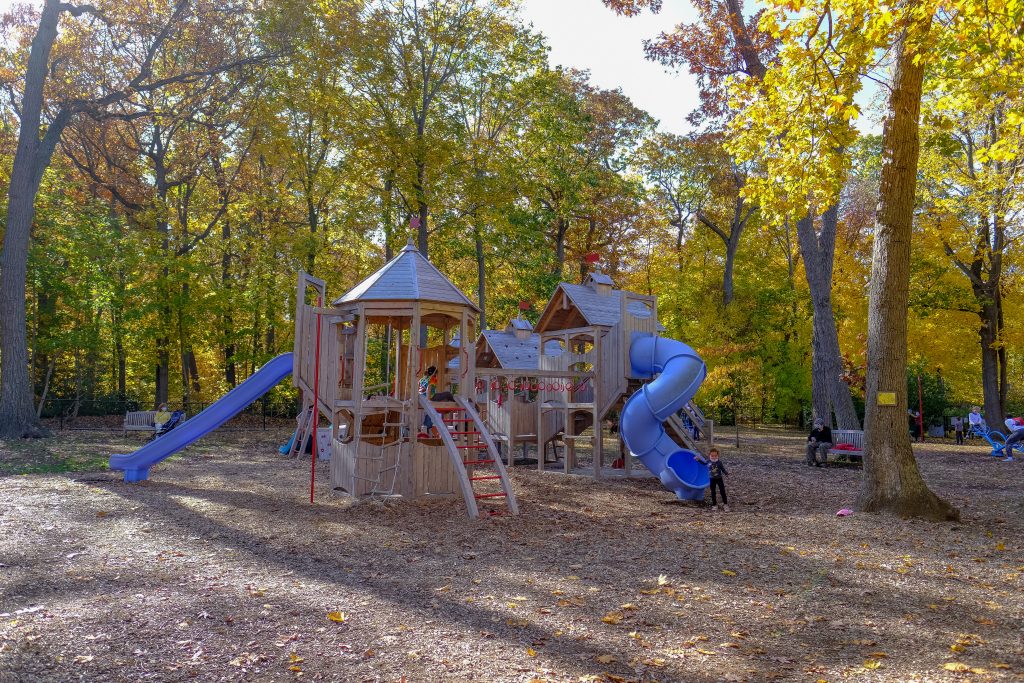 Sands Point Preserve, Long Island
A fabulous playground, walking trails, beach access on the Long Island Sound and beautiful historic homes are just some of what you will find at The Sands Point Preserve. Be sure to get there early in the day to avoid bigger crowds and check out the Dinosaur Path.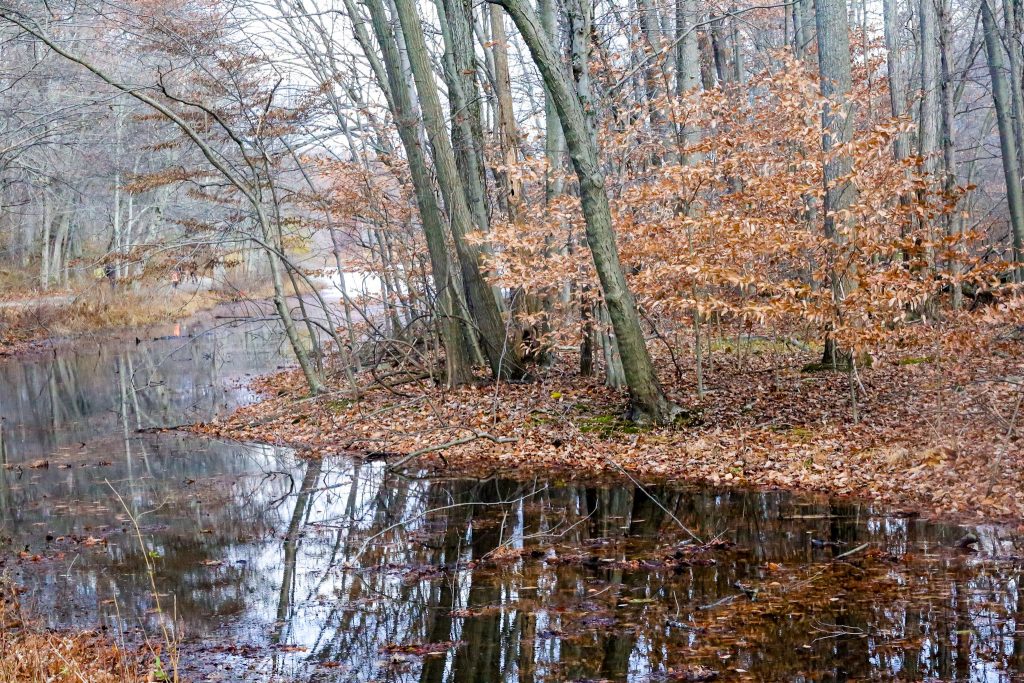 Rockefeller State Park Preserve, Westchester
The Rockefeller State Park Preserve is a former Rockefeller Family Estate that was transformed into a park when the family donated the 1,425 acres that make up the park. This is a terrific family-friendly place to experience nature on trails that were former carriage paths. It is especially stunning in the fall and features a pond, bridges and farmland. Note that strollers can be used, but running strollers or those with larger wheels are ideal.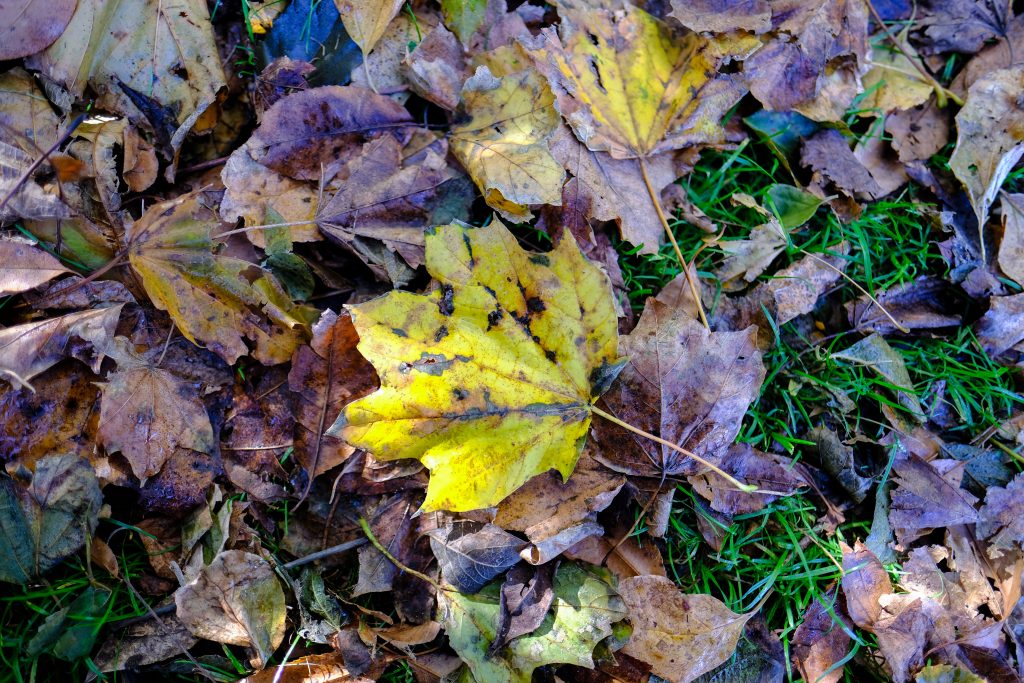 This quirky urban oasis on Staten Island is an ideal place for a walk or picnic. Originally built as a retirement community for sailors in the 19th century, there are historic buildings and lots of open green spaces including a Chinese Scholar's Garden. There are plenty of spots to enjoy the changing leaves and a lovely pond as well.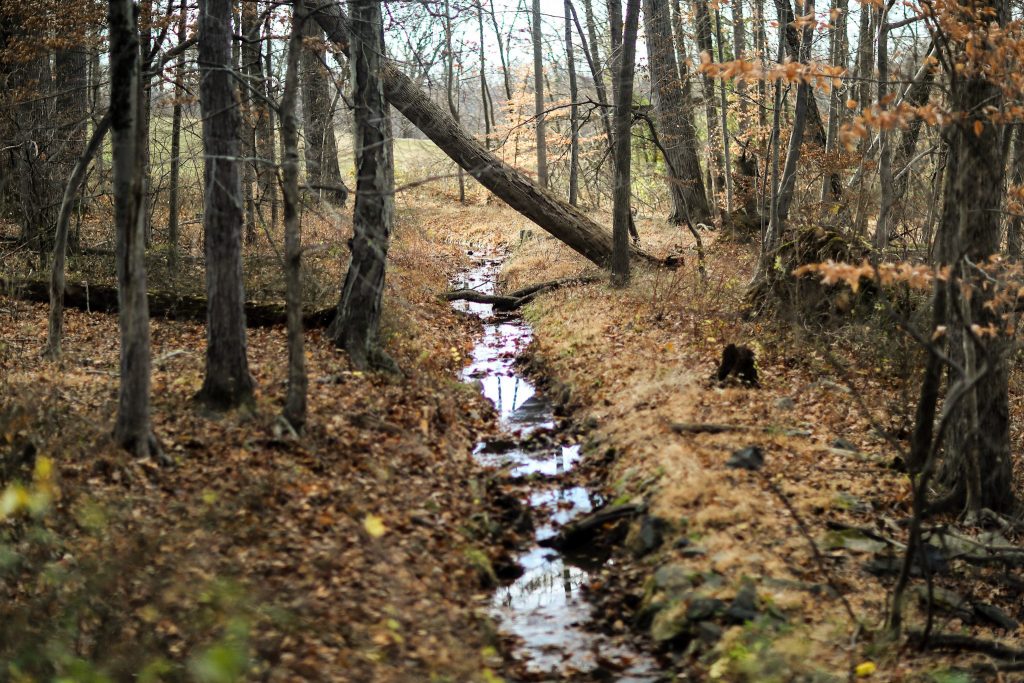 Greenbelt Nature Center, Staten Island
The Greenbelt is made up of 2800 acres of parks, trails, and natural areas located in the middle of Staten Island. It contains 6 trails, 5 ponds and a 260-foot man-made hill (named after Robert Moses) with a 360-degree panoramic view of the park. A great urban oasis for leaf-peepers.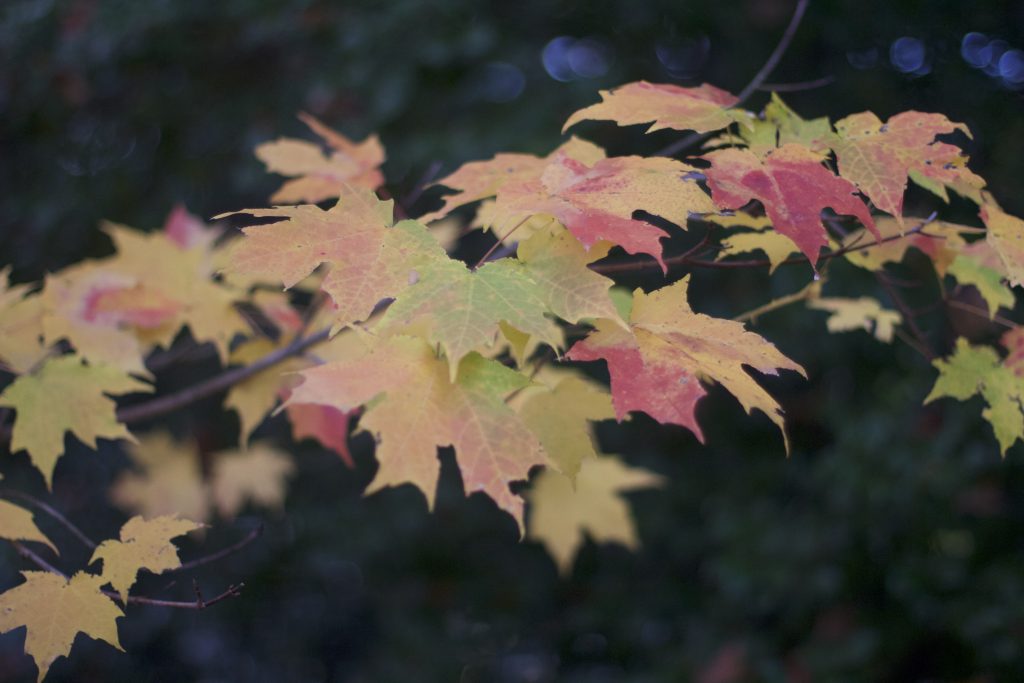 Alley Pond Environmental Center, Queens
The Alley Pond Environmental Center is a gem located in Alley Pond Park in Queens, which is made up of 635 acres of green space including ponds and fresh and salt water marshes that serve as a habitat to more than 300 species of birds and other wildlife. The center is located on the shores of Little Neck Bay and features many trails to enjoy the landscape and get lost in fall foliage. There are classes and other programs offered for kids as well that can definitely add to the experience.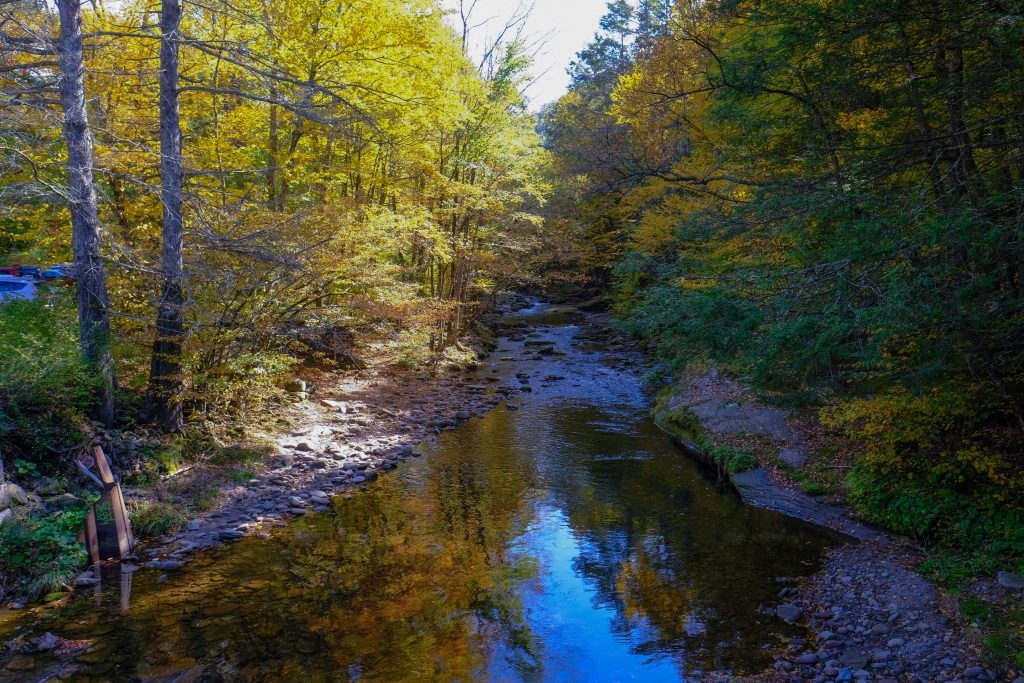 New Croton Dam/Croton Gorge Park, Westchester
Croton Gorge Park is a 97-acre property at the base of the Croton Dam with impressive views of the dam and spillway. The park is a popular spot for fishing, picnicking and hiking. It is most beautiful in the fall when the leaves reflect off the water. Great spot for a picnic or a long walk.