If you don't pick apples, is it really fall? Apple picking is a great family activity that will help welcome autumn.
Crisp air, apple cider donuts, hay rides and farm animals so much more. Take advantage of the perfect weather to experience the changing leaves and soak up the sunshine in sweater weather! Our top five choices for apple picking near NYC are all places that not only have a great selection of apples, but also offer farm activities and are family friendly places.
PRO-TIPS: Bring a wagon or heavy duty bags to help haul all of those apples (and your little ones) around the farm, arrive early and book your tickets in advance.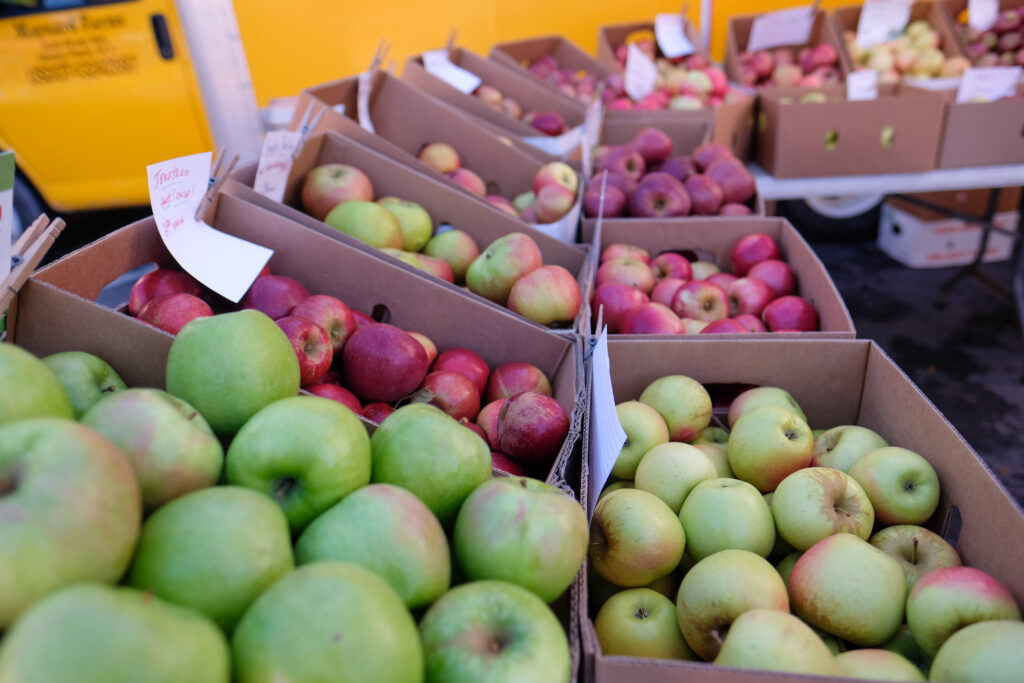 LOVE APPLE FARM
1421 New York  9H, Ghent, NY 12075
This Hudson Valley spot has an amazing selection of apple trees plus a petting zoo, amazing donuts, a lovely farm store. It's a great place to spend the day soaking in the fall season.
FISHKILL FARMS
9 Fishkill Farm Road, Hopewell Junction, New York 12533
Another Hudson Valley spot that has been in the same family for over 100 years and is known for their sustainable farming practices. Stunning views of the Hudson Valley, How are you? rides, a great farm store, an outdoor grill, new cider bar and weekend harvest festivals will give you all the fall feels.
KELDER'S FARM
5755 US Route 209, Kerhonksen, NY
The awesome play area at Kelder's Farm is one of our favorites and includes a GIANT outdoor jumping pillow that is a favorite for both kids and adults. There are also slides, farm animals, a corn maze, mini golf and farm animals. This Hudson Valley spot also has great apple picking and lots of good photo spots.
VON THUN FARMS
438 State Route 57, Washington, NJ
This family-owned farm in New Jersey hosts fall harvest weekends featuring hay rides, a pumping patch, corn mazes and many other family-friendly attractions. There is also a great play area for kids with farm animals, including a very friendly pig named Boris (a farm favorite) and a wonderful farm store. And, of course plenty of apply to pick!
LYMAN'S ORCHARD
105 South Street, Middlefield, CT
Rounding out our list is a picture-perfect spot in Connecticut that has a weekend petting zoo, fantastic farm store, great ice cream stand, picturesque views and an apple cannon! This farm is located on 1100 acres in the Connecticut River Valley. They also have a "Beer Maze" and many other fall festivities along with a corn maze.
We hope this list is helpful and let us know if you have any other favorite spots. Happy fall!