07nov9:00 am12:00 pmSuper Sundays@Senesh: Color and ConnectionHebrew-English Program9:00 am - 12:00 pm Hannah Senesh Community Day School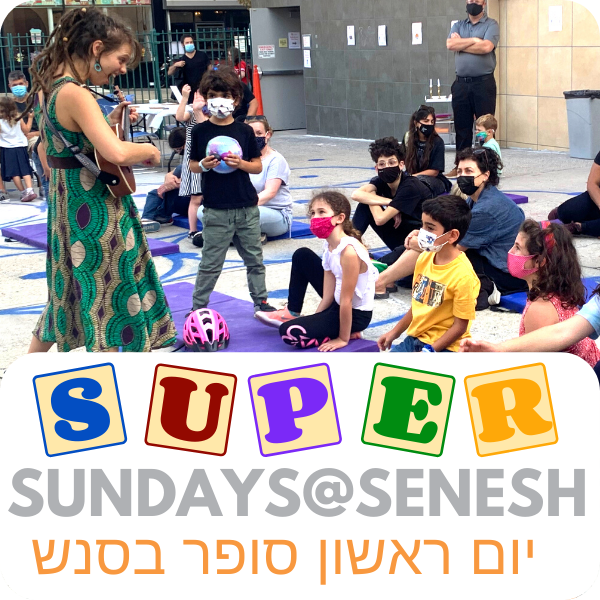 Event Details

Join us for a fun morning to explore the fall colors! At 10:30am we'll have an interactive bilingual read aloud and sculpture-making workshop with Museum Educator Imani Parkinson (Brooklyn Museum, Whitney) and Senesh teacher Atalya Sternhoff. We'll sing songs, mix colors and learn about the colors in Hebrew, English, and any other language your family might speak, followed by an opportunity to make your own sculpture to take home. Then, at 11:15am, join us for a dance party filled with colorful streamers, a parachute, and the best dance moves in Brooklyn. 

REGISTRATION:

Register in advance at https://bit.ly/supersenesh or just drop in.

$5/person (excluding infants); cash and Venmo accepted.

IMPORTANT HEALTH GUIDELINES:

These events will be held outside; masks are required for all including those who are vaccinated. 

Anyone 12 and older must provide proof of vaccination. 

Food will not be served at our events at this time. 

In the event of poor weather, we will move our event indoors to the school gym. 

These events are open to the public and for adult family members AND their children. 

Please email Associate Director of Community Engagement Tamar Shohat Mackay at tshohatmackay@hannahsenesh.org with any questions.